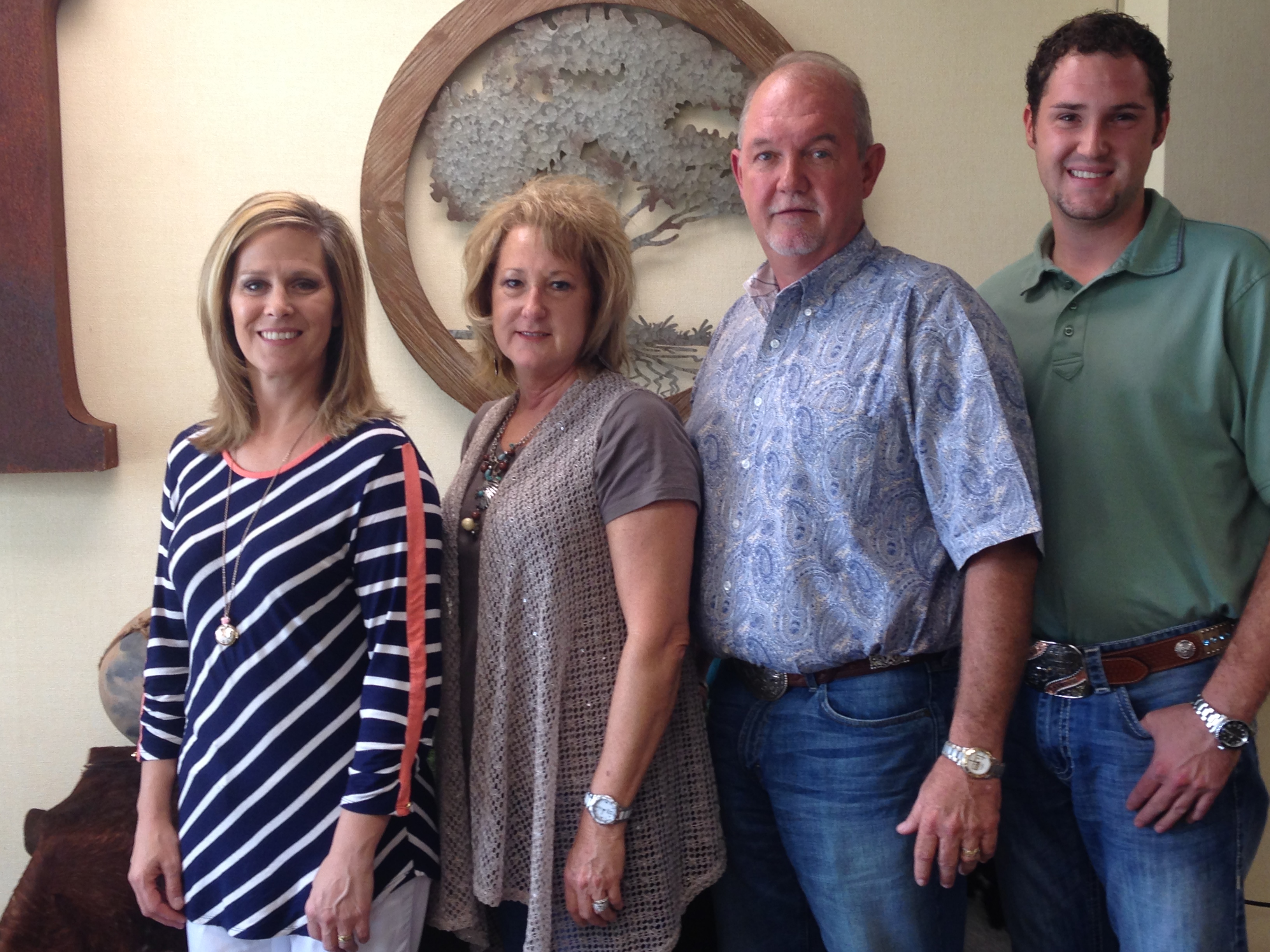 Our Story
Neff's Mesquite Ridge Realty is locally owned and operated by the Neff family. We serve Scurry and Mitchell county along with the surrounding areas. Our agents can assist you with Residential, Commercial, Farm and Ranch, and Residential Lease agreements. Our team brings expertise, professionalism and honesty in all our Real estate transactions. Our Company utilizes the most up to date technological advancements for the benefit of our clients. Call us today. 
Broker-  

DW Neff, LLC

Dakota Neff- Agent, Notary
Sarah Jamison- Agent, Texas Residential Leasing Specialist
Tiffany Forbes-Agent-Mitchell and surrounding counties
Doug Neff
Owner/Agent Doug Neff- Doug has many years of experience and is a seasoned agent in the industry and is also certified with the state of Texas to negotiate and purchase pipeline right of ways. He specializes in Residential, Farm and Ranch and Commercial Real Estate. Doug serves on the local School Board and the Chamber of Commerce. Call him today to view any property in Scurry and Mitchell county and surrounding areas.
Call him today at 325-207-1716
Sarah Jamison
We also welcome Sarah Jamison as a part of our team,  she has had many years of experience in the Real Estate market not only as an agent and investor, but also as a local business owner.  Her and her husband have owned and operated an automotive repair business for the past 14 years and during those years she has owned rent houses, land and storage buildings.  She has had many years of experience in the managing and leasing of property, so she understands the business side of investing in real estate and making wise business choices. She is also a certified Residential Leasing Specialist and would love to assist you with all your real estate needs including lease agreements.
Call her today at 325-207-2883
jamison5@sbcglobal.net
Dakotah Neff
Dakotah specializes in Residential, Commercial, and Farm and Ranch sales. He understands the importance of investing in or selling real estate as a result of him owning his first home at the age of 21. He always strives to make everyone's experience the best it can be in the most professional manner, whether it is buying, listing, selling or leasing real estate. He is currently attending college online through Rasmussen College- School of Business to finish his Bachelors in Business Management and is expected to graduate next year. He always looks forward to gaining knowledgeable information concerning the real estate industry through every transaction he is a part of.
Call him today for your real estate needs. 325-574-4943
Notary Public
Tiffany Forbes
Neff's Mesquite Ridge Realty would like to welcome our newest agent, Tiffany Forbes to the team. She will be serving Colorado City and the surrounding areas. Tiffany's personality, knowledge, professionalism and dedication will enable her clients real estate needs to be surpassed. Tiffany is successful in all of her endeavors which are working for CISD, being active in her community and getting her Real Estate license. She is dedicated to serve Mitchell and surrounding counties and to help her community in any way she can. Give her a call if you are in the market to buy, sell or lease.
Call her today at 325-728-7432
Next Steps...
This is should be a prospective customer's number one call to action, e.g., requesting a quote or perusing your product catalog.